Get prepared for your trip in Polynesia...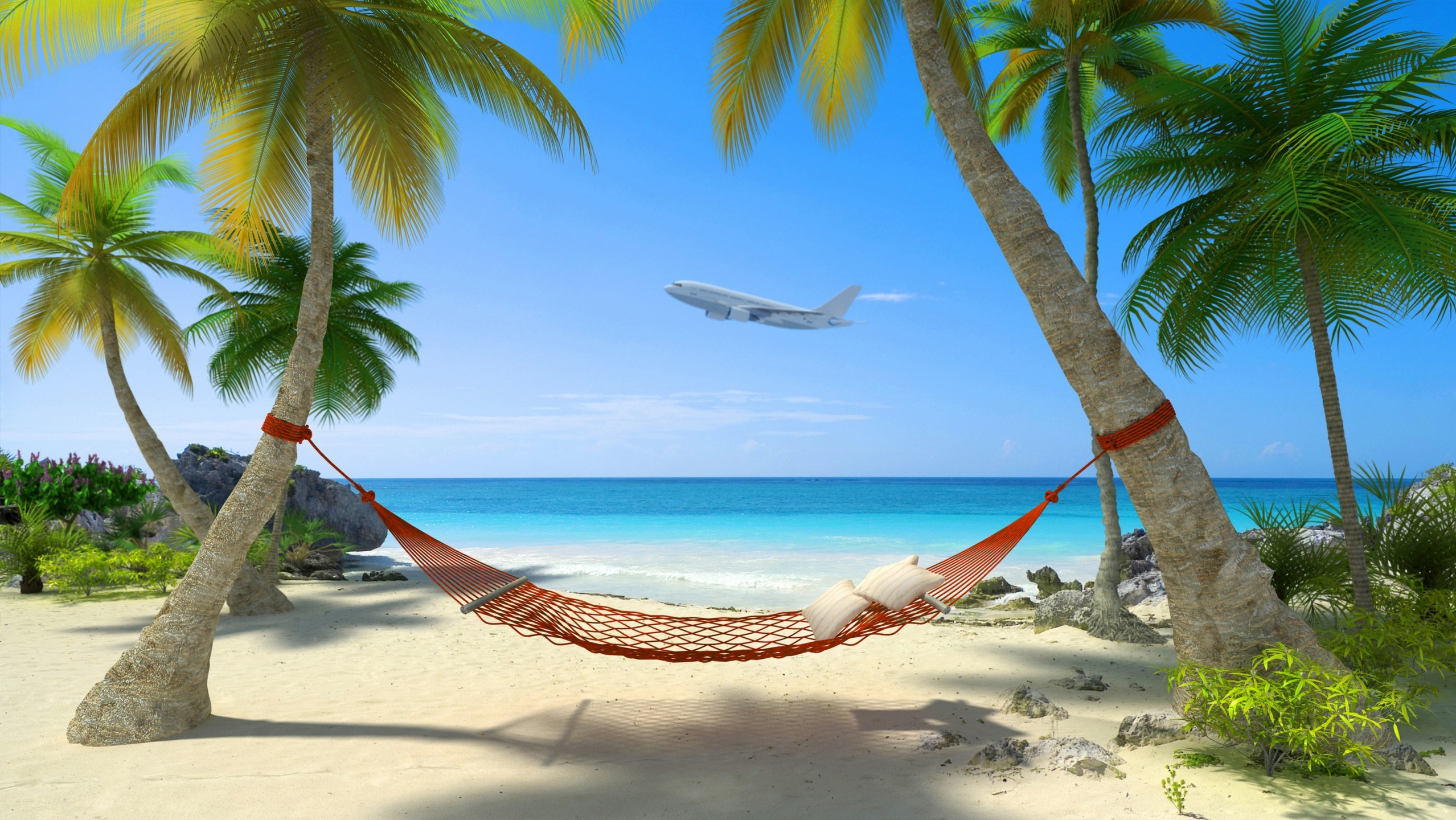 #1 Get your documents !
Even in transit, travelers are requested to provide the same documents as visitors in the USA:
– a valid passport showing at least 6 months before expiry. Electronic or biometric passports are visa exempted. Optical reading passports (Delphine) and older passports may require a compulsory visa.
– ESTA document: https://esta.cbp.dhs.gov
These administrative formalities may be subject to change without notice, we recommend that you read the official related website, such as the link in French: http://vosdroits.service-public.fr/F14079.xhtml
#2 Pack your luggage !
French Polynesia benefits from a sunny climate so you will need light summer clothes, light shoes and swim wear. Don't forget about your sunglasses, sun lotion with a good SPF and a hat in order to be protected from the sun.Between June and August, it is recommended to bring a light jacket or sweater as evenings may be a bit cooler, especially if you stay in the mountains or on a boat. Don't bring too many shoes:
Everyone takes their shoes off before going into a house or bungalow. Flip-flops (called "savates") rather than shoes and socks are ideal. You will also find some very nice ones in Tahiti and Her Islands!Light activity gear:
For the adventurous the following items of clothes will come in handy:
Water shoes to walk in water as many corals lie close to the beaches or on the reef.
Don't forget that French Polynesia hosts some incredible hiking treks. Bring your hiking shoes if you are interested!
Bring running style shoes if you would like to go on a 4WD tour.
Although most resorts have snorkeling gear, you may want to bring your own to enjoy the underwater marine life. A mask and a snorkel are enough.
Cruise ship passengers should not forget to bring wind and rain jackets when out on deck! Mosquito repellent:
No anti-malaria treatment is necessary but bring some mosquito repellent as mosquitoes may bother you!
#3 Useful !
With exception of the Marquesas, Tahiti and all her islands are on the same time zone as Honolulu (GMT-11 hours in the summer and GMT-12 hours in the northern hemisphere winter).
Thus the time difference is:
– Paris: -12 hours during the summer and -11 hours in the winter
– West coast of the USA: +2 hours
– Santiago, Chile: +6 hours
– Sydney: -4 hours + 1 day in the winter and -3 hours + 1 day in the summer
– Auckland: 2h + 1 day in the winter and -1 hour + 1 day in the summer
Tips to recover from jet lag: plenty of rest prior to your trip, avoid too much alcohol onboard your flight, upon arrival adjust your body clock by adjusting to the new current time zone (if you arrive early attempt to stay awake until evening or maybe take a short nap during the day)
Currency :
Money and banking services are equivalent to Western standards:
The currency used is the Pacific Franc (XPF or CFP) which benefits from a fixed exchanged rate to the Euro: 1 € = 119,33 FCP.
Apart from some atolls, you will find ATMs anywhere in French Polynesia accepting Visa and Master cards and available 24/7. You won't need to bring a large amount of cash with you as these cards are accepted in most places.
Business Hours:
Shops are open from Monday to Friday 7:30 am to 5 pm. Saturdays from 7:30 am to 11:30 am.
Most places are closed on Sunday including many restaurants except for the Papeete market, which is very busy from 5 in the morning (but closing at 10AM). There you can find a wide variety of flowers, food, pareos, hats, mother of pearl, art objects and a variety of souvenirs.
Water and electricity:
Tap water in Papeete and Bora Bora is safe to drink; enquire locally on the other islands. If in doubt, use mineral water in sealed bottles. Electricity: 220 volts (60Hz). Check before plugging in.
All hotels are providing adaptor 110/220Volts for free to their guests.
Health:
No vaccines are required except for passengers from high-risk countries (this information can be obtained from your airline). On the island of Tahiti, very good sanitary facilities and health services are available with a brand new hospital just opened. The cities of Papeete, Taravao (peninsula of Tahiti) and Uturoa ( Raiatea) have fully equipped hospitals. Other tourist islands at least possess a hospital or a clinic.
Which language?:
French and Tahitian are the two official languages. English is also widely spoken in tourist areas.
#4 Tahitian culture !
The culture of Tahiti can be seen through dance, tattooing and and music.
Tahitians celebrate their unique way of life in July every year at the Heiva Festival which brings all the elements of the above in a month of cultural celebrations and competitions for everyone – residents and visitors. The quality of the dancing is also seen on an International stage with participation in world dance competitions.
Tattoo :
As early as the 18th European navigators indicated the existence of tattooing in Tahiti.
Tattooing was prohibited at the time of the missionaries, but it didn't disappear completely. For Polynesians, tattooing is a means of asserting their ma'ohi cultural identity and it favours the use of black colour to the detriment of others. Inspired from vegetal or animal geometry, most of the time a tattoo has a symbolic meaning.
Men and women display the tattoo like jewelry.
Thus, contrary to the "occidental intimist" approach, the tattoo was first meant to be seen at first. For several years now, there has existed a new generation of particularly gifted tattoo artists in Tahiti and her Islands whose talents are more and more solicited by the passing tourists.
In addition, these tattoo artists now export their art by participating in various shows abroad.
Handycraft :
Artistic expression can also be seen in woodcarving, the prerogative of men. For this they carve, as the mood inspires them, ancestral graphic and symbolic designs in precious woods such as "tou", a local variety of purple wood, and "miro" or rosewood. Marquesans excel
in this area and produce superb pieces, spears, war clubs and "umete" or fruit bowls, which can be used as a large dish.
They also employ volcanic stone, coral and even bone to fashion hundreds of decorative and useful items such as "penu", food
pounders.
And lastly, the re-development of the mother of pearl industry has made available the subtle iridescence of these polished shells.
The fascinating changing colors have been incorporated to embellish dance costumes and in the making of shimmering jewelry.
Need more info ?
---